Rasoa panicked the first time she got her period, thinking something terrible was happening to her body. Though concerned and unsure of what to do next, the thirteen-year-old girl kept quiet. She talked to no one about it, not even her mother. She learned to manage her period in the best way she could, and like most girls in rural Madagascar, by using a thin cloth as a substitute for a menstrual pad. Yet, fully understanding the changes going on in her body was far beyond her reach.
She is just one example of the many girls living in rural Madagascar who lack education regarding menstrual hygiene. Managing one's period, let alone understanding it, brings another challenge for young Malagasy women. Most girls living in rural Madagascar cannot afford to buy sanitary pads, costing 500 ariary a piece (equivalent to $0.15).
To address these issues, Natalie, Caiti (two fellow Volunteers) and I organized a menstrual hygiene education workshop, dubbed FLOW Camp – a spin off of the Girls Leading Our World (GLOW) camps held by many Peace Corps Volunteers. The two-day workshop was designed so that we can open a dialogue about menstrual hygiene and work together to find solutions for a manageable period for girls living in rural Madagascar. But more importantly, it was intended to empower girls to embrace their bodies and womanhood.
First in the regional capital of Androy, Ambovombe and the next day, in the rural village of Ambondro, 60 girls ranging from 11 to 18 years old dispelled myths about menstruation. It was necessary for all girls to learn that menstruation is a natural, healthy and important part of life. For many girls who had yet to receive their period, the information prepared them for the upcoming changes in their bodies.
Two older girls from the regional capital, Pierotine and Tantely, helped facilitate the workshop in Ambondro, after completing the workshop themselves the day earlier. They became leaders, teachers and role models for their female peers living just a two-hour taxi brousse ride away.
With very little education regarding menstrual health, many girls become pregnant at a very young age. We invited Nirina, the midwife from Ambondro to explain the monthly cycle and answer questions. It is important for girls to know who they can talk to with any problems or concerns they have in the future.
Managing your period in rural Madagascar is not an easy task. Imagine, you cannot afford a menstrual pad. What do you use instead? The bathroom stalls at the middle school have no doors. How do you discretely manage your period? Your friend is up at the blackboard and you notice a small spot of blood on her skirt. What do you do? Your younger sister rushes in to the room, crying and says she is bleeding as she shows you a stain on the back of her skirt. How do you explain to her what is going on? To confront these challenges and brainstorm practical solutions, girls performed skits. They presented ingenious solutions and really made us proud of them.
Periods should never be an excuse for a girl to miss out on school. To empower girls to study while on their period, we taught the girls how to sew their own reusable menstrual pads. (Caiti even tested one out prior to the workshop – success!)
We provided them with colorful material, pieces of towel, a piece of plastic bag, a snap, thread and a needle – all of which can be found locally. Girls worked together, older girls helping the younger ones who had less experience sewing, to create their reusable pads. They tucked their finished products in their pockets and purses and left, more prepared than they came.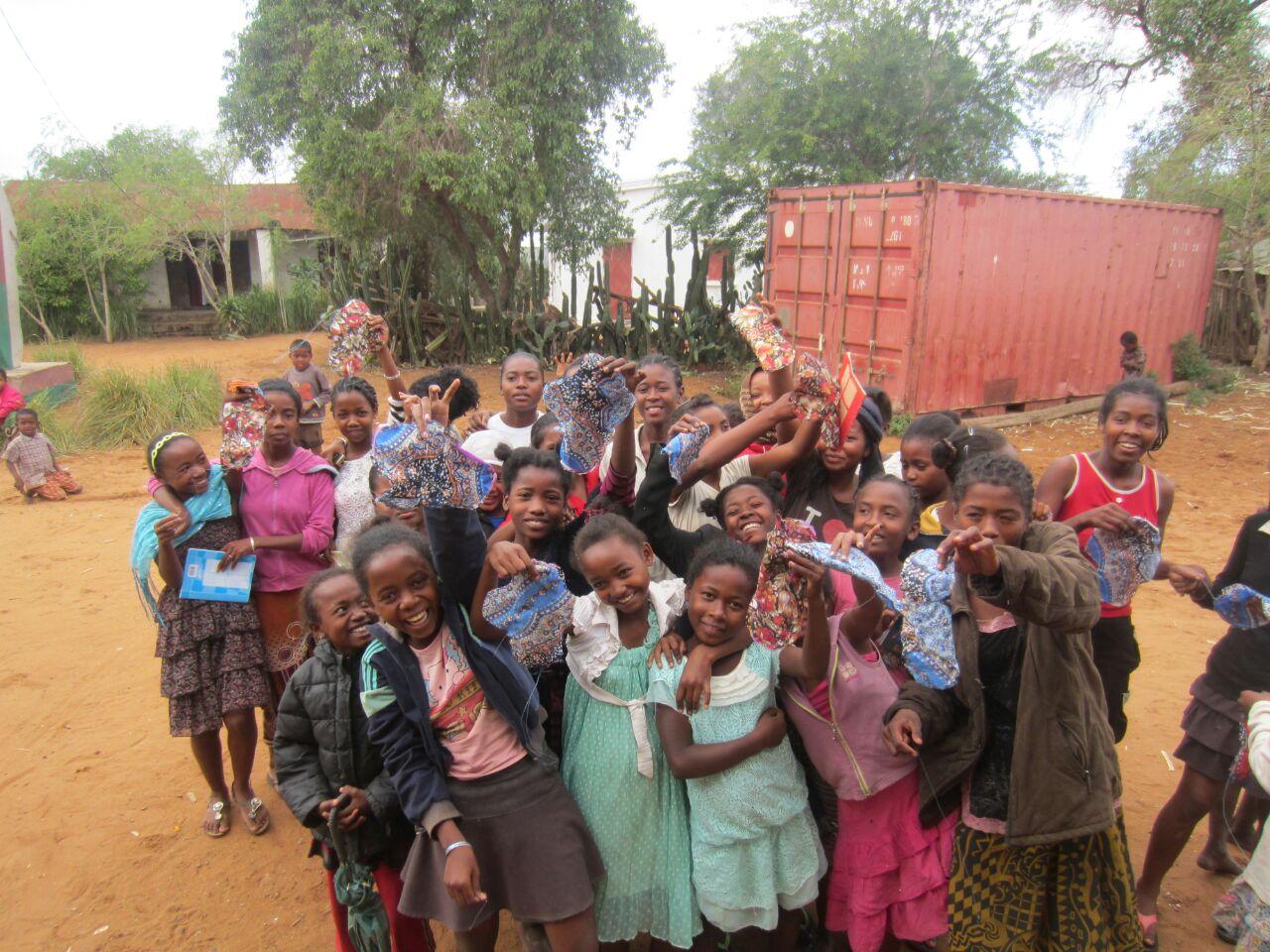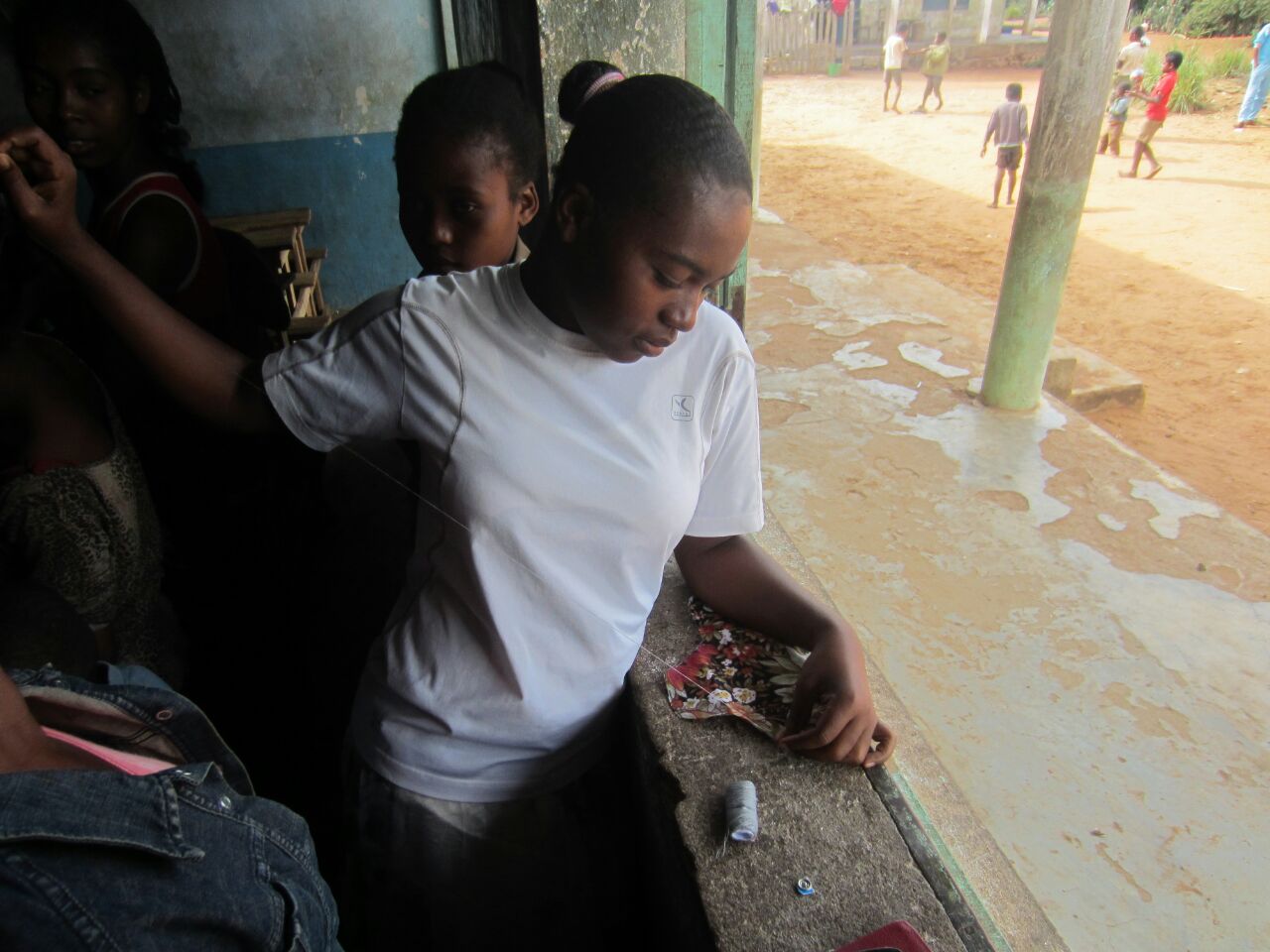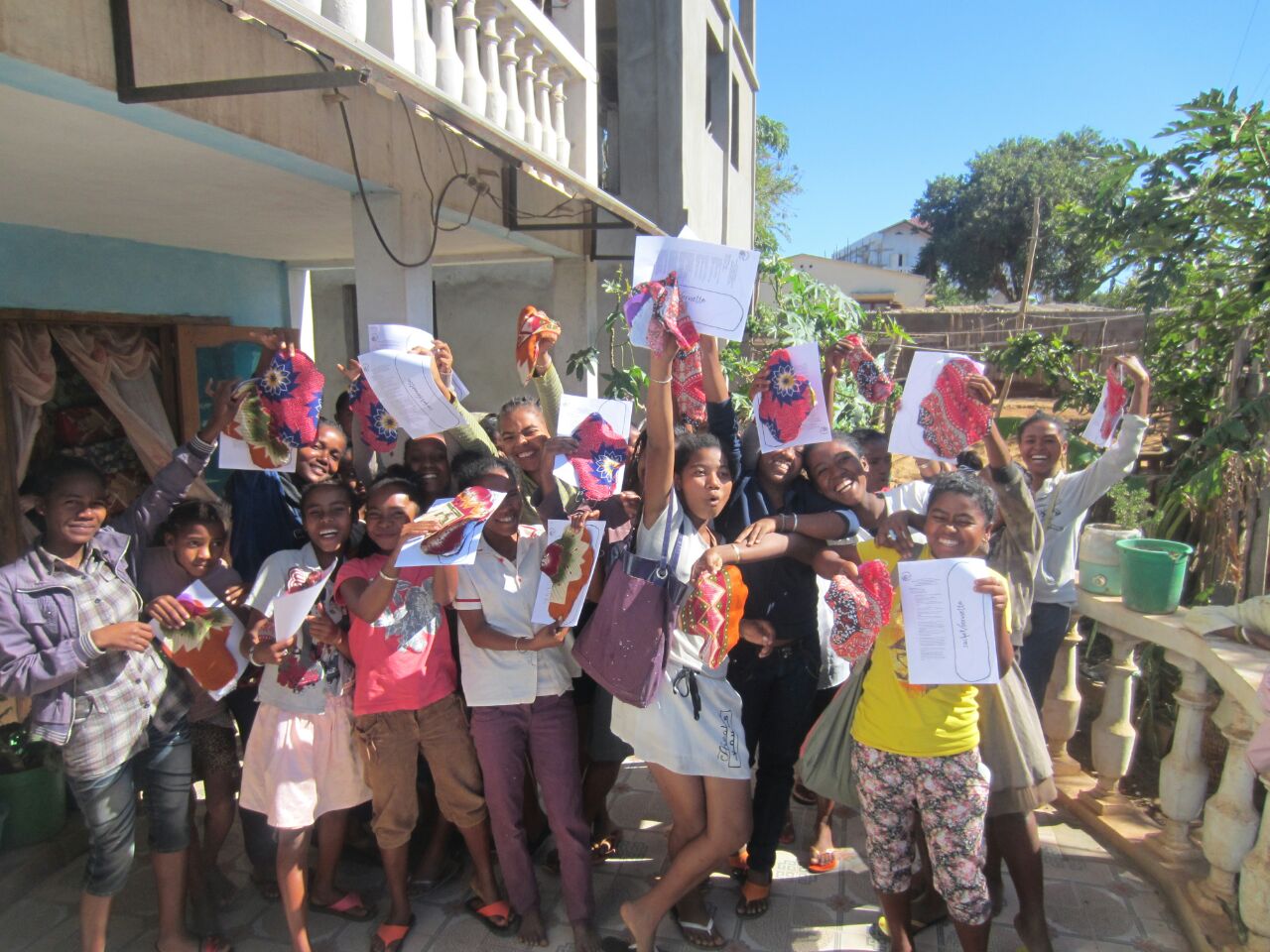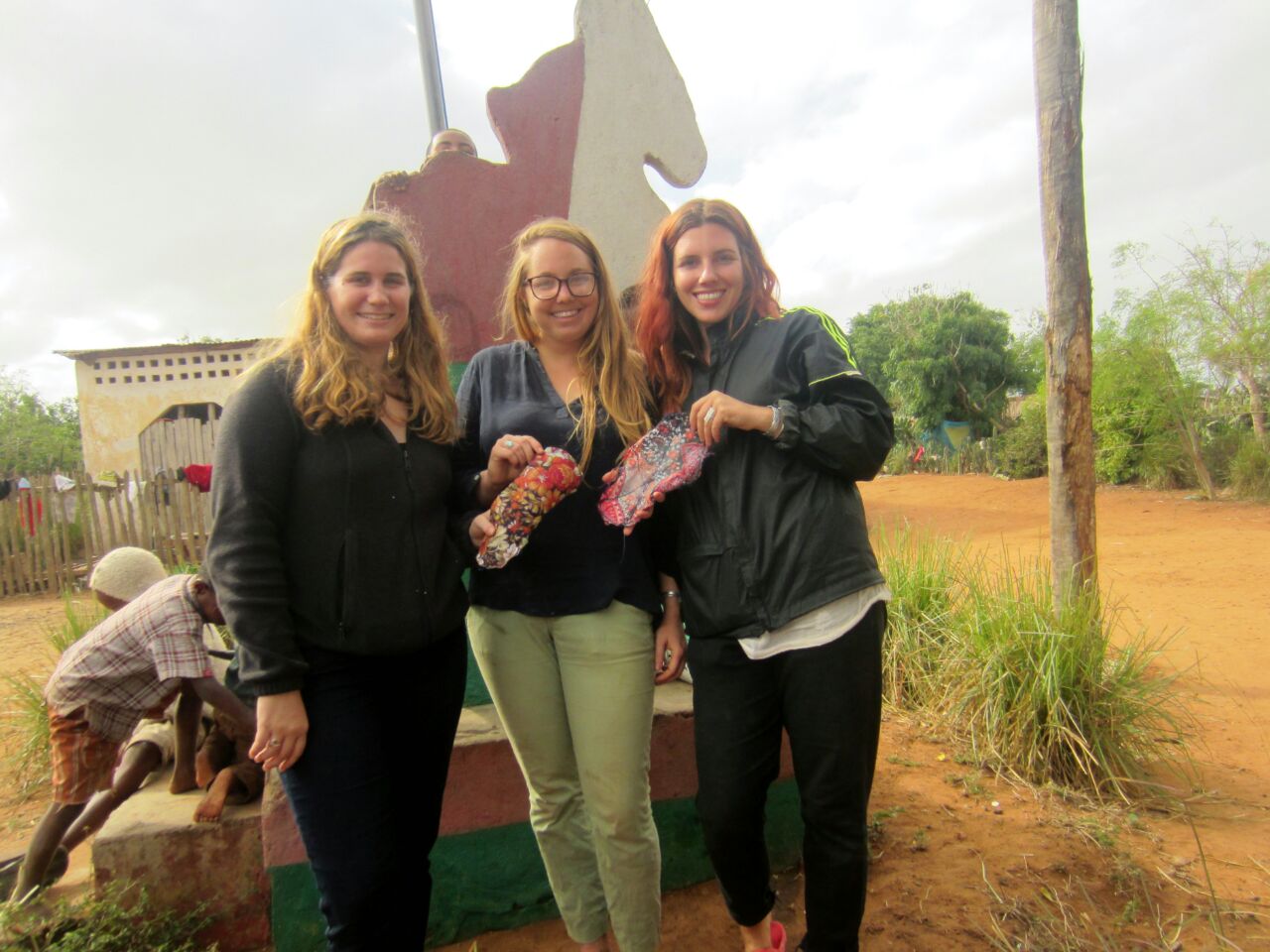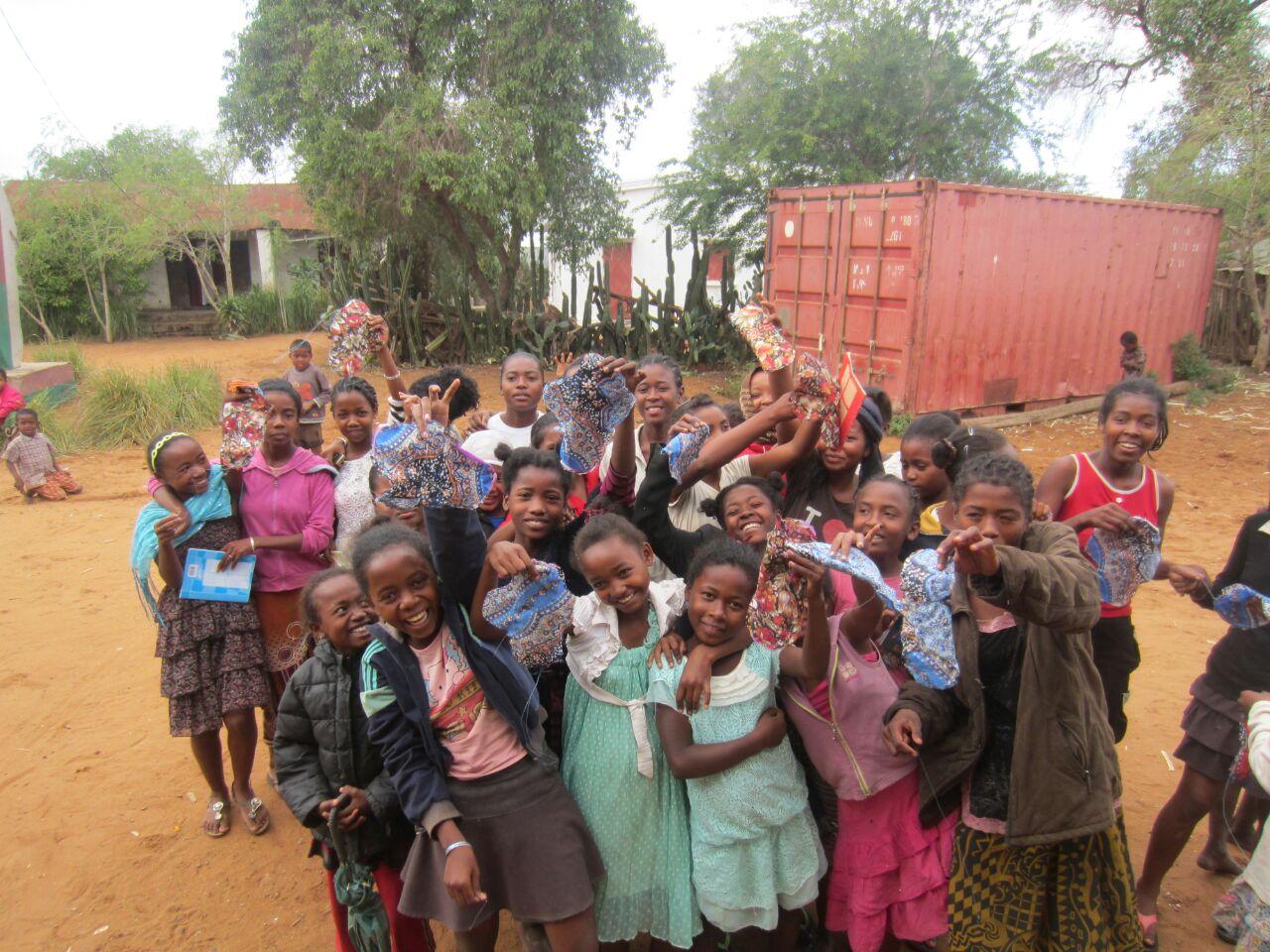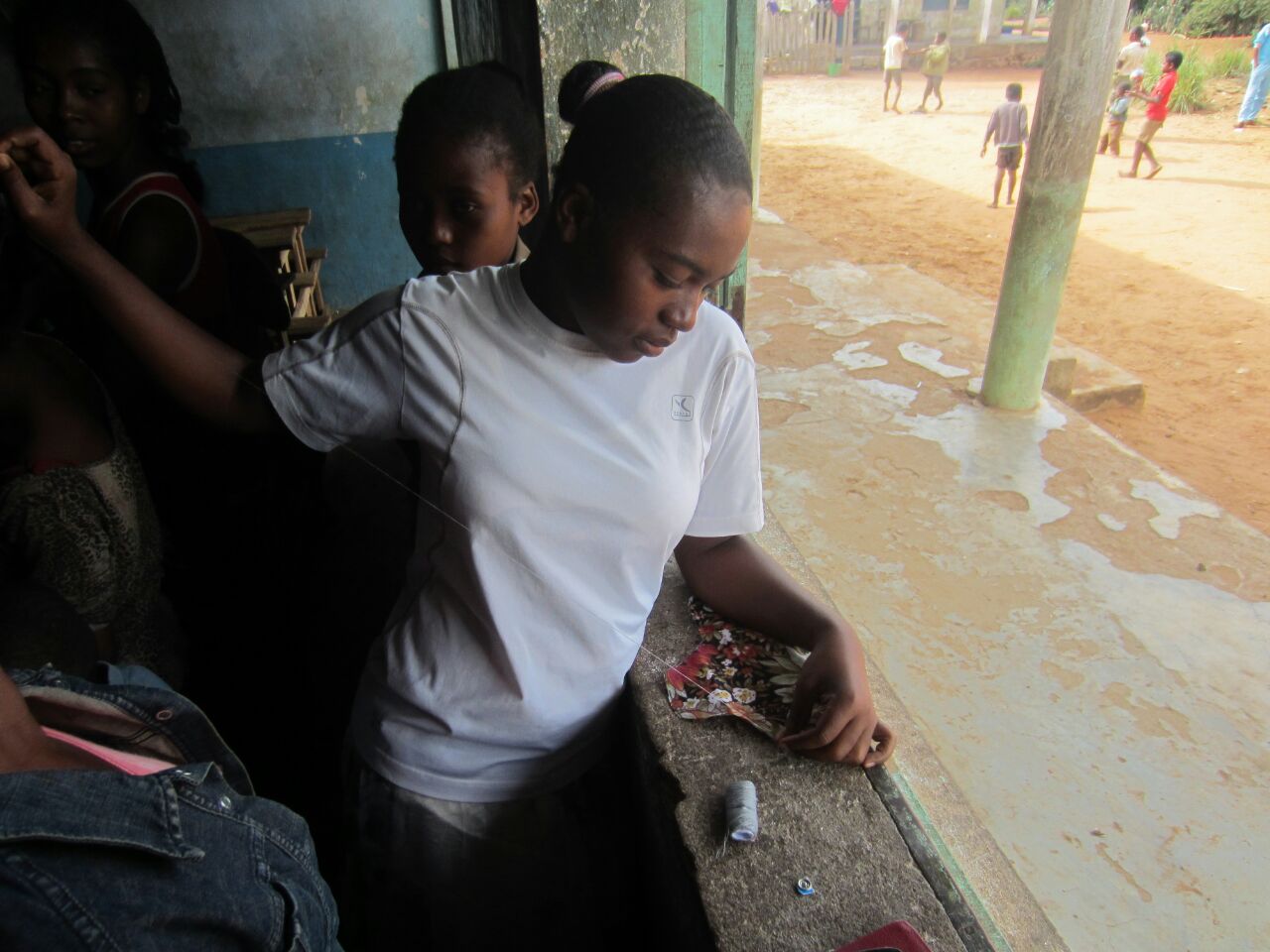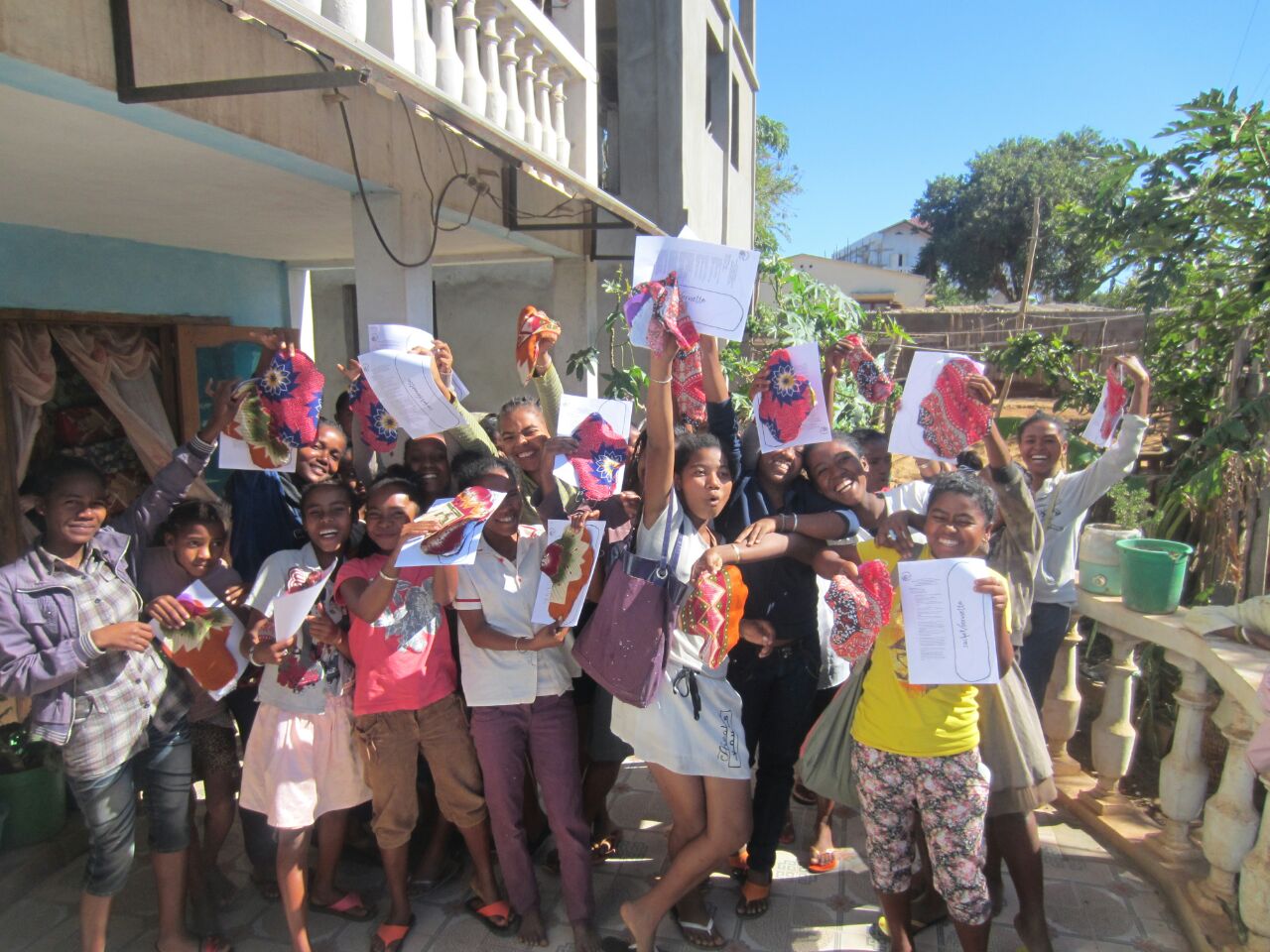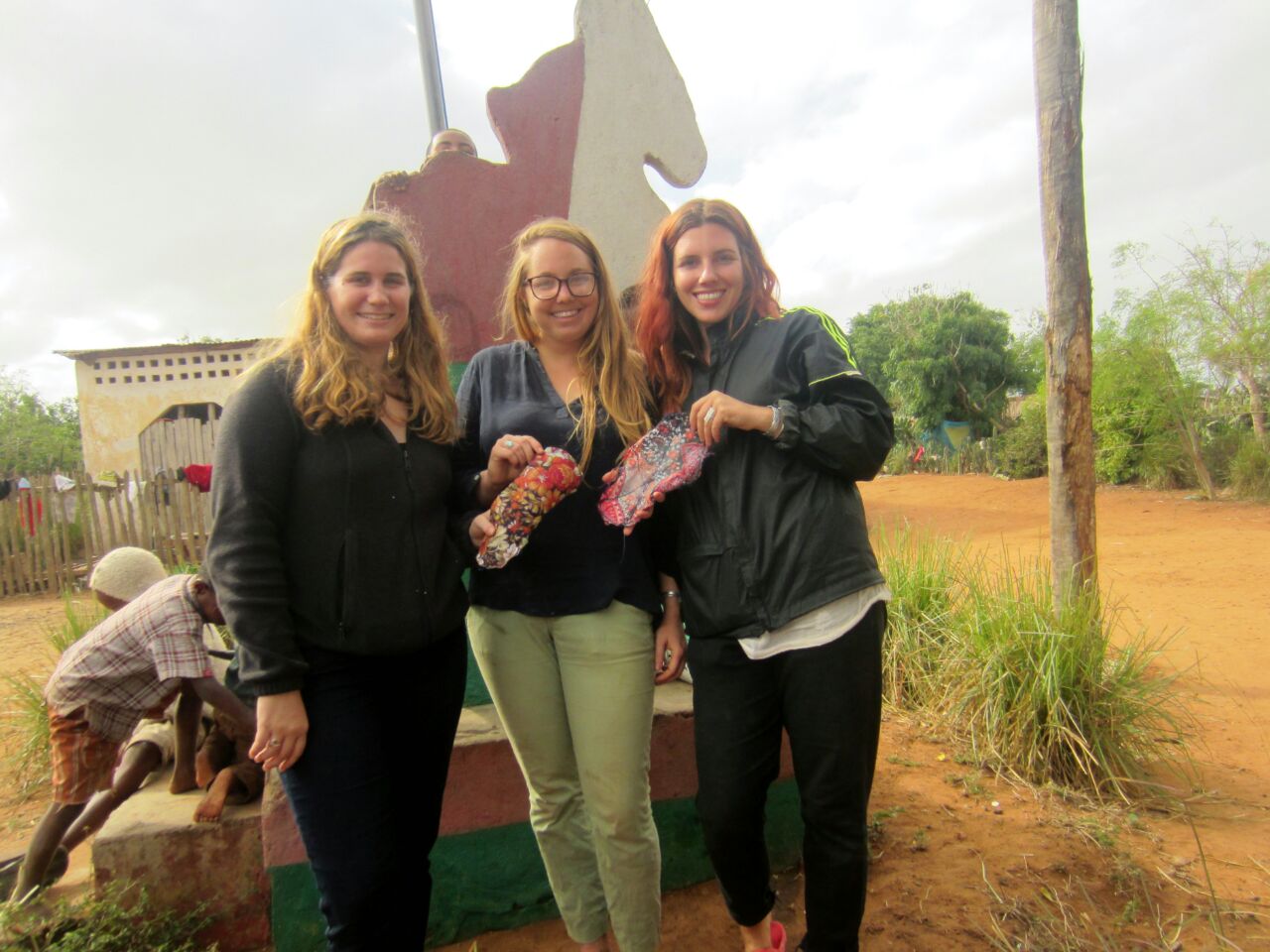 Rasoa came to me the next day and told me that she was making three more reusable pads. I started to review the washing techniques to her, explaining that it is designed to be reusable – she only needs one. But before I could finish, she stopped me: "No, I am making them for my friends."