As an American walking through a large town in Madagascar, it's impossible to escape the curious stares, being mistaken as French and the ubiquitous calls of "vazaha!." Now imagine being an American in Madagascar carrying around a paper cutout of a boy and taking pictures with it.
Needless to say, I became a spectacle among the streets of Fort Dauphin, a town on the island's southeast coast. But it was more than worth it. After a second and third grade teacher from North Carolina found my blog, she contacted me to tell me her about her special needs student, Sammy, who has a dream to travel to Madagascar. His class was working on the "Flat Stanley" project, where students tote around a paper cutout of a person on a weekend of activities and record in a journal to share in class. While her student, Sammy hasn't been able to fulfill his travel dreams to Madagascar quite yet, she thought it would be fun to make a "Flat Sammy," so that he could sightsee and report back to their North Carolina classroom.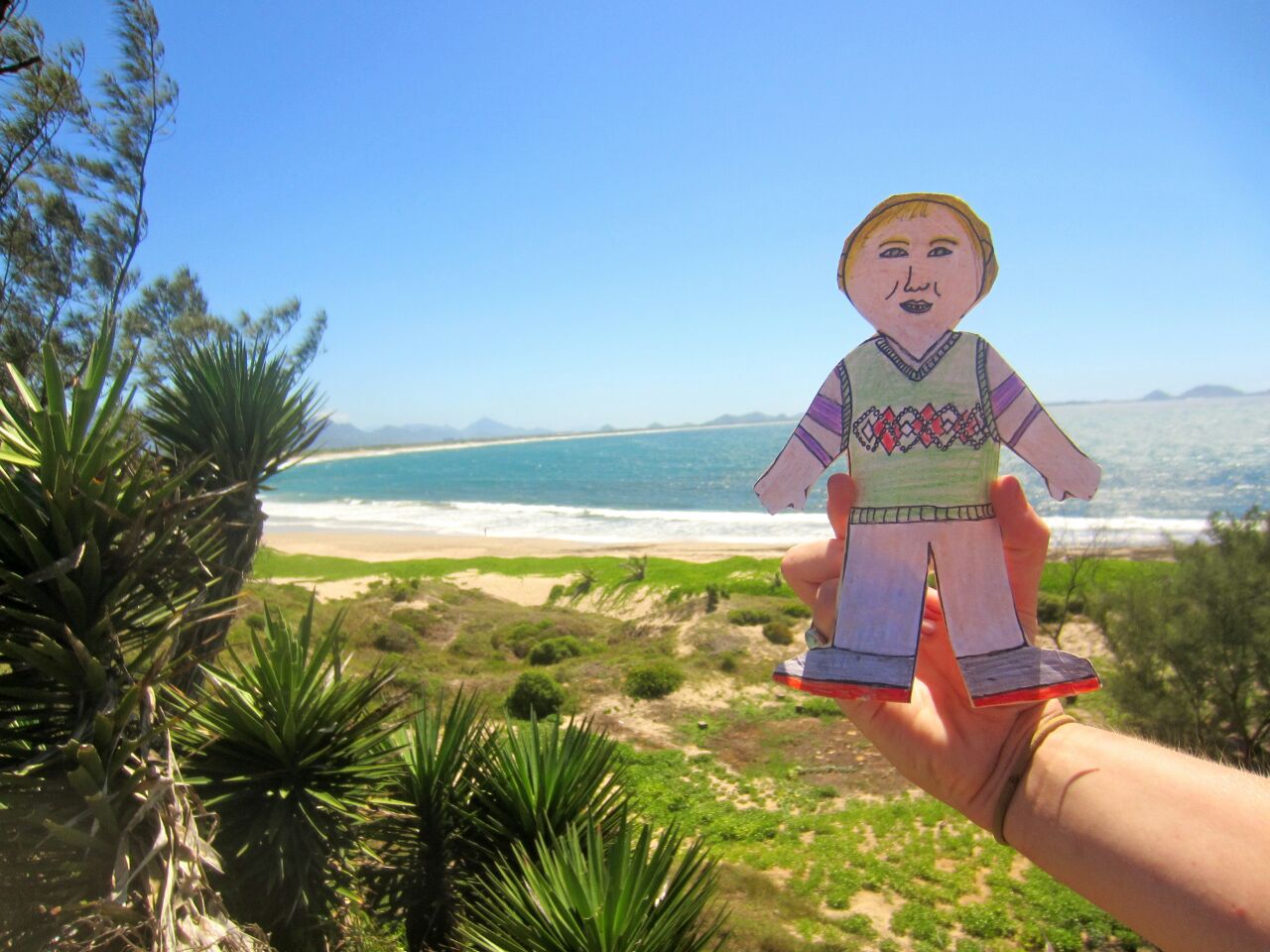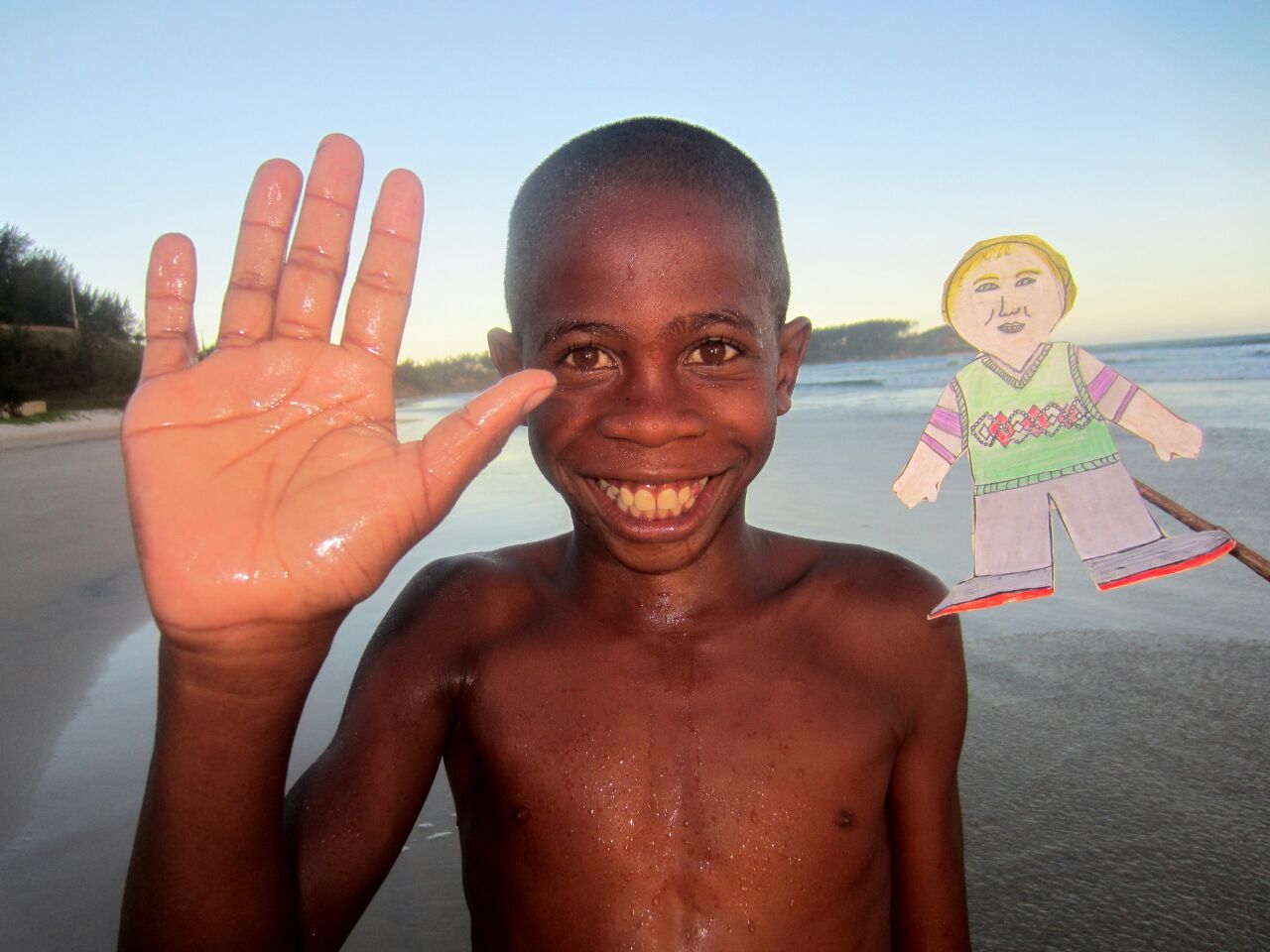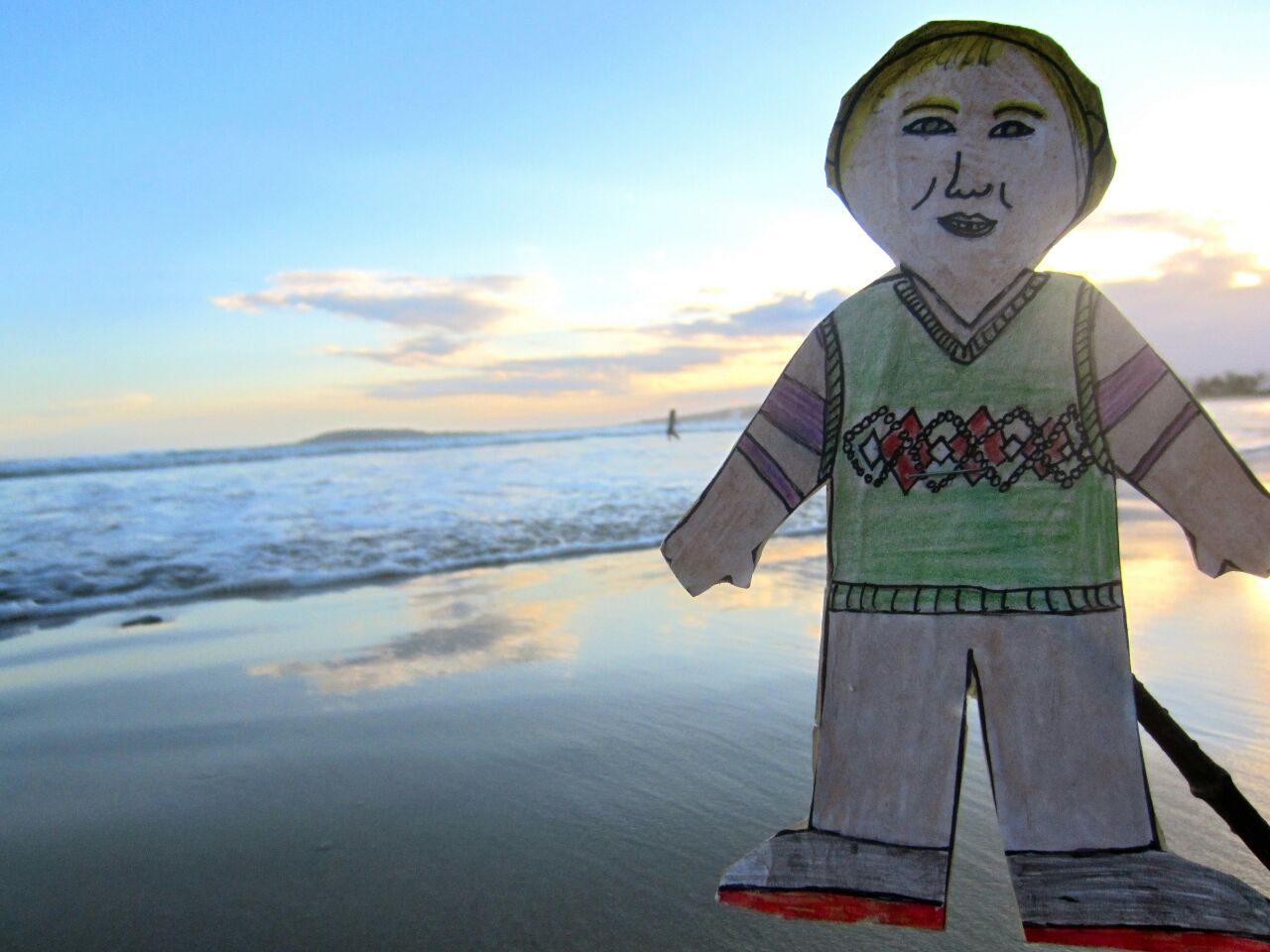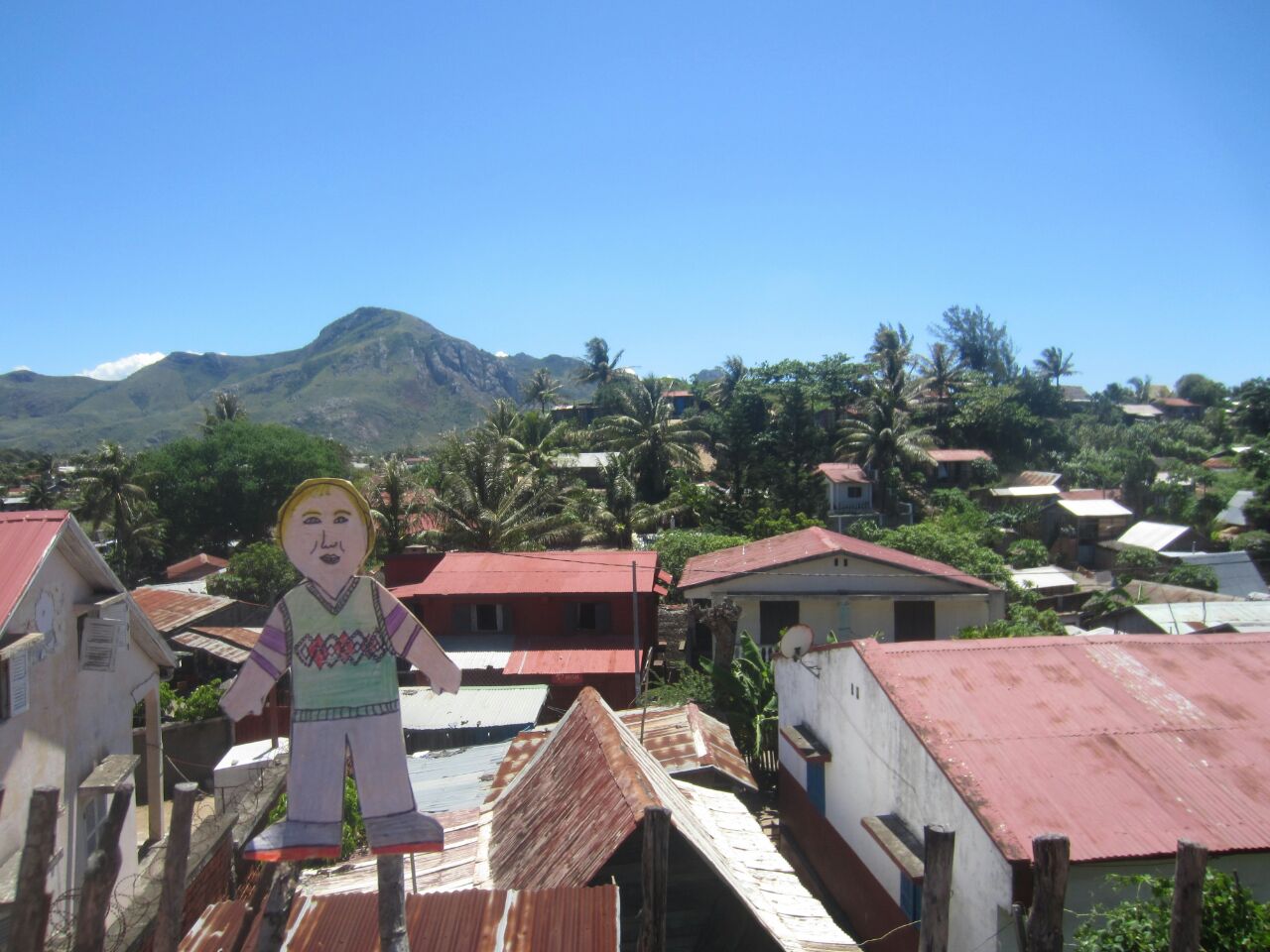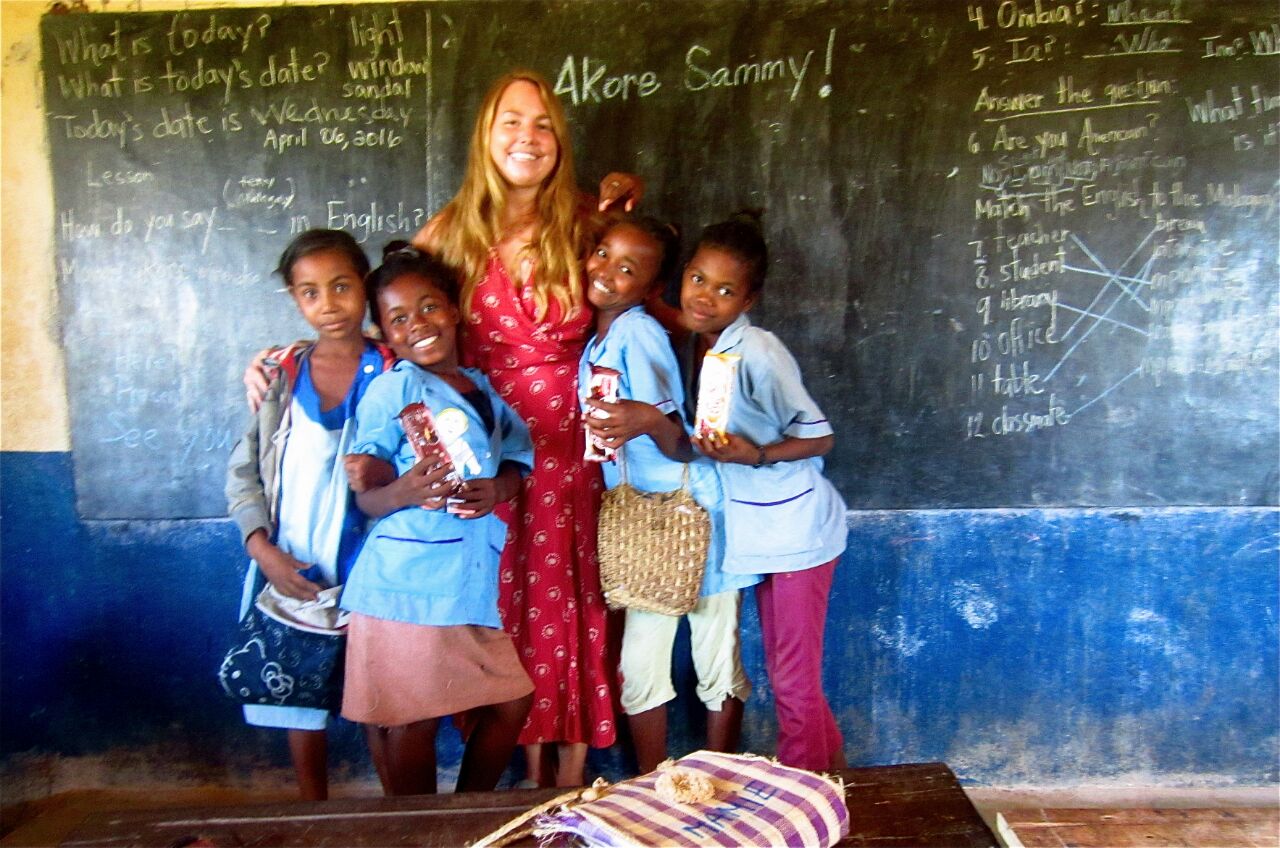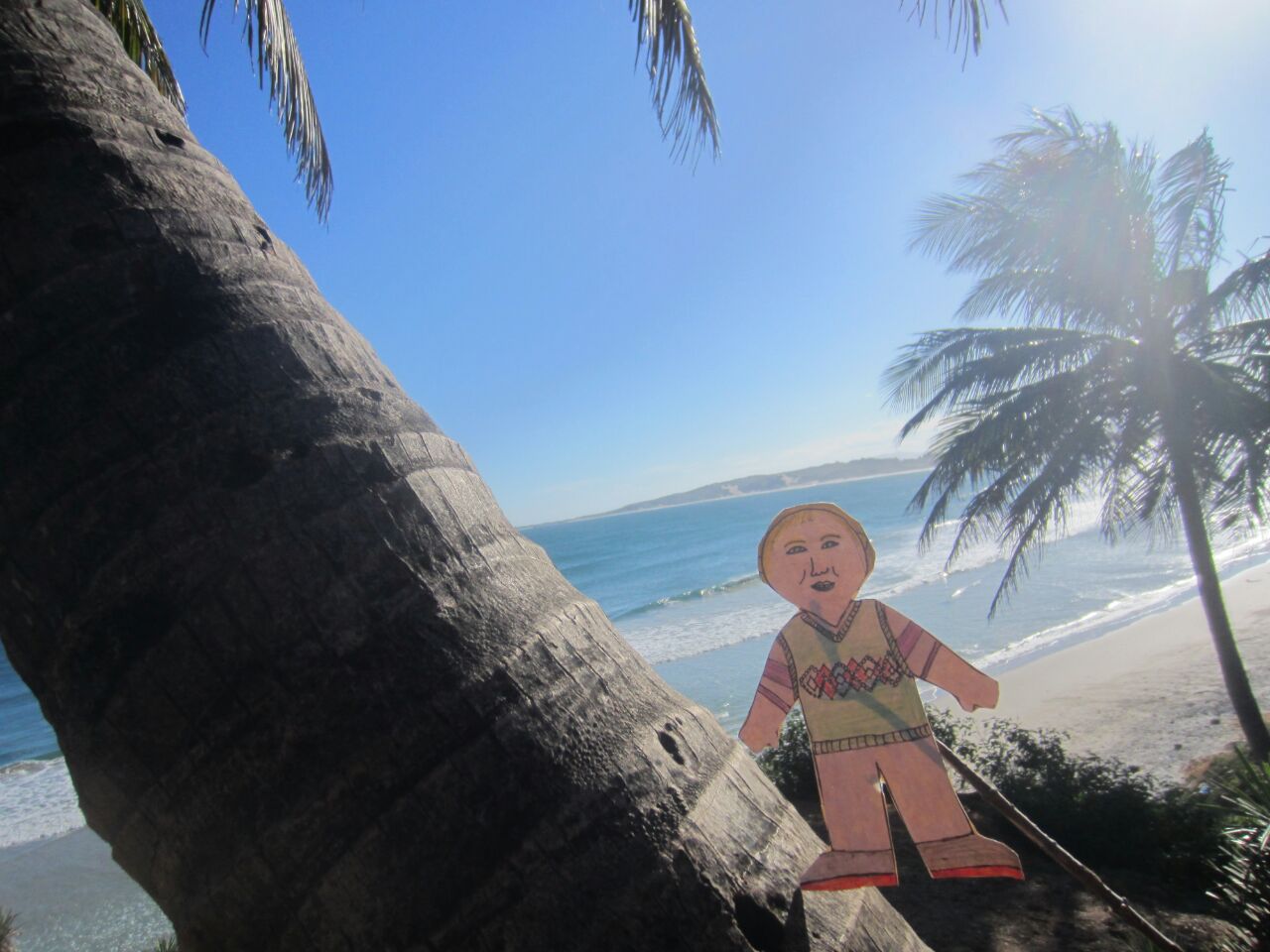 Due to the efforts of a teacher who goes above and beyond for her student, Sammy will see a part of the world that he talks about nearly every day. The diligent elementary student has done his own research on the country, but I hope the pictures from the market and my classroom show him a side of the island he hasn't seen before. Included in the package, I sent pictures of local Malagasy with Flat Sammy as well as postcards, a mini-Malagasy flag and an ariary note. Flat Sammy even got a satrobory (traditional Antandroy hat) and a silver bracelet to go home with. It was fun to explain the project to locals and tell them about an American student who held such a passion for their country. It initiated conversation and evoked many laughs. I can't wait for Sammy to receive the package. Please look back for updates!